The Team at Sanders Podiatry – Adelaide, Stirling, Mount Barker
Experience | Personalised Care | Informative
The team at Sanders Podiatry who work from our Linden Park Podiatry Clinic, Stirling Podiatry and Mount Barker Podiatry, is dedicated to providing a holistic approach to footcare. Our philosophy is based on the body's ability to self-correct given the right environment and optimum conditions.
We are committed to personalised footcare which means we have a client-centred and individual approach to your care plan. Our podiatrists have extensive experience in all aspects of podiatry including mechanical function, sports injuries, pain, orthoses, children's feet, diabetes management and more.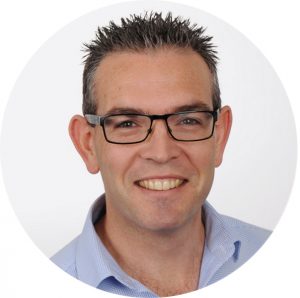 Nick Sanders (Bachelor of Podiatry)
Nick Sanders graduated from UNISA with a Bachelor of Podiatry in 2001. After completing his degree, Nick lived in Berri and worked with the hospitals of the Riverland Regional Health Service providing podiatry services with a particular focus on diabetes management and primary health care.
On returning to Adelaide, he worked in private practice, between nursing home/residential care facilities and clinical settings. In this position Nick practiced in all areas of podiatry from diabetes management to sports injuries, general foot care to biomechanics and foot orthotics.
Since 2005, Nick has been operating the Stirling Podiatry Clinic, which has been established since the early 1980's. In 2013, Nick took over at Greenhill Podiatry Clinic, a long established practice in the eastern suburbs. With increasing demand for service in the Adelaide Hills, Nick has started the Mt Barker Podiatry Clinic, which is located at the Summit Heath Centre.
Nick has an interest in all aspects of foot care and management, with focus on pain, function, orthoses and management of diabetes, as well as manual therapies.
Nick has a sports trainer's qualification, is a member of the Australian Podiatry Association, South Australian Sports Medicine Association, Australian Academy of Podiatric Sports Medicine and Arthritis Aware.
On a personal note, Nick has a partner, Elle, a son, Isaac, and a Great Dane, Harry. He continues to play football with Prince Alfred Old Collegians Football Club and has played over 300 games, nearing 1000 games with his brothers. In his spare time Nick enjoys riding his motorcycle and spending time with his family and extended family (being the 5th son in a family of 7 children), gardening and sports.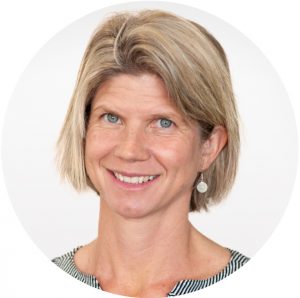 Nikki Bishop (Dip App Sc (Podiatry))
Nikki graduated from the University of South Australia in 1992 and since then has worked in various practices in Adelaide and the UK. Nikki travelled and worked in Chiropody in the UK before returning back to Adelaide and working at Sportsmed SA.
Nikki has worked in a variety of podiatry positions and practices before owning and running her own podiatry practice at Modbury. When Nikki was juggling a busy private practice with three children, she decided to work closer to home and started working at Greenhill Podiatry in Adelaide.
Nikki is passionate about all aspects of podiatry and has a strong focus on personal and individual client care and provides a tailored approach to each client. With her commitment to continuing education and professional development, Nikki aims to provide better overall long-term outcomes for her clients.
Nikki is currently a member of the Australian Podiatry Association of South Australia and Arthritis Aware.